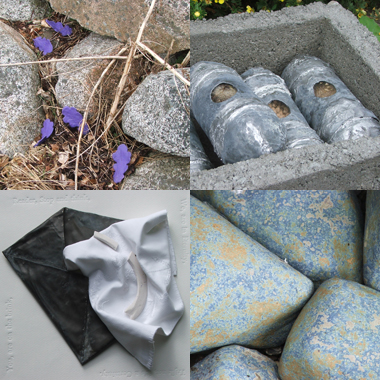 About me
I have lived and worked in the Scottish Borders since 2001.
I make research based sculpture inspired by my interest in the traces of historic human activity in specific locations; the materials I use have a relationship to the activity.
My work often incorporates text and has an "homage" or "memorial" context.
Education:
2000: BA Hons. Design and Applied Art - Ceramics, Edinburgh College of Art
2006: Master of Fine Art-Sculpture, Edinburgh College of Art
I have exhibited widely in Scotland, welcome commissions and have made public work for The National Trust for Scotland, Falkirk District Council and Scottish Borders Council.